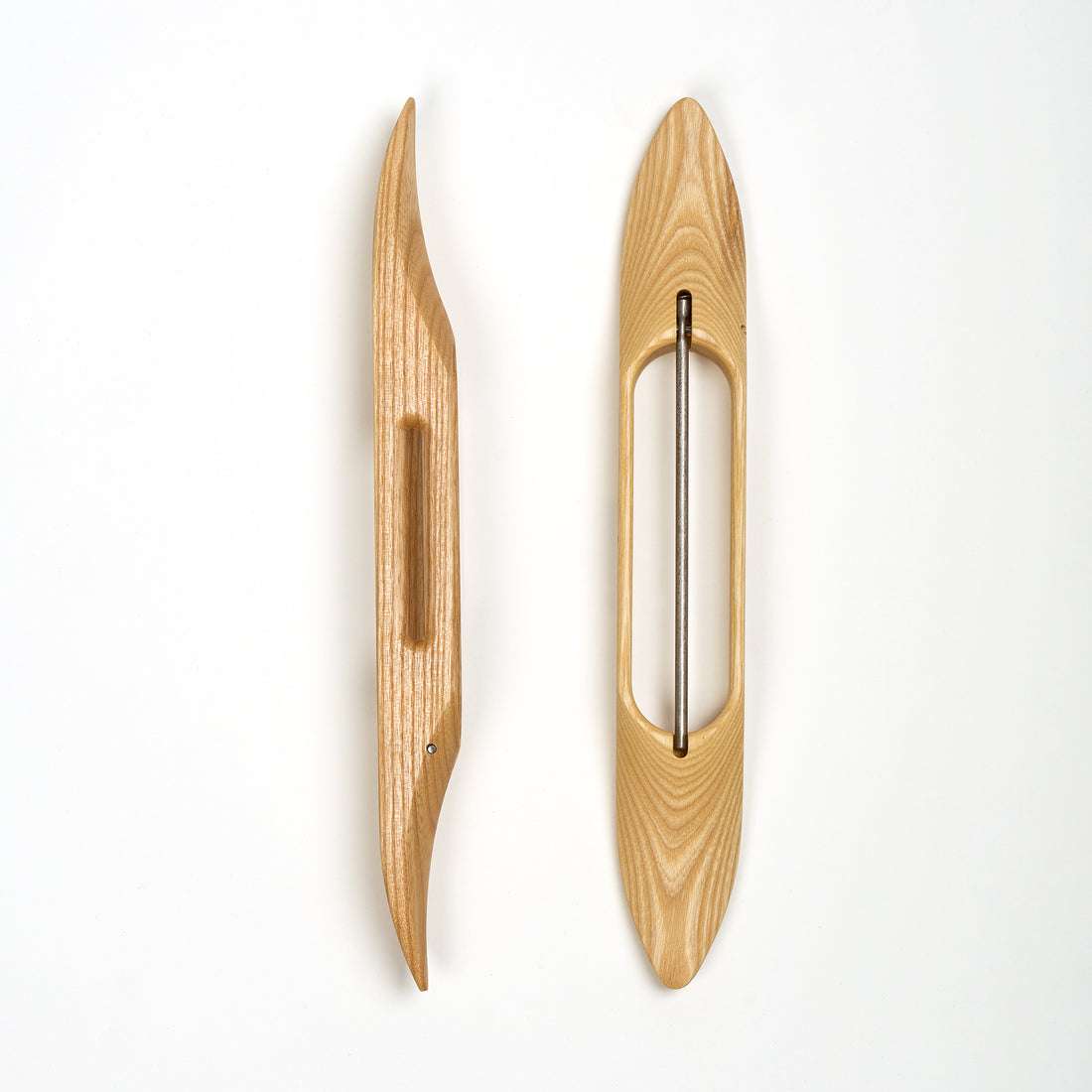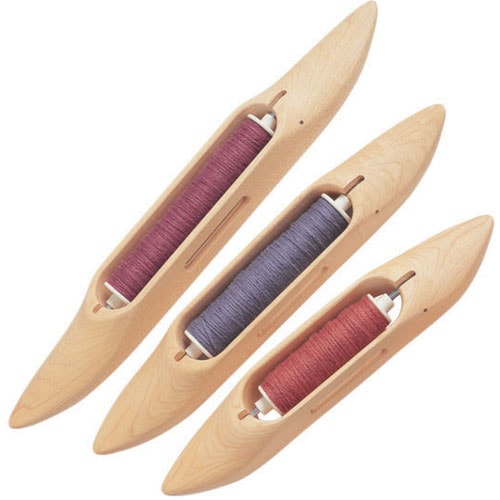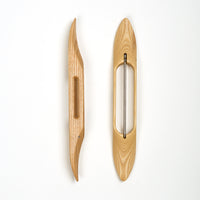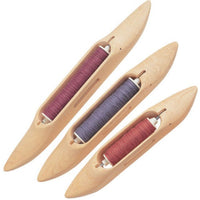 Boat Shuttle 11'' Schacht
The 11" boat shuttle is Schacht's most popular model. Schacht boat shuttles are beautifully shaped, comfortable to hold and well balanced. This slimline version is ideal for table top looms, reed looms and other looms with a narrower opening. The open bottom allows you to easily reach the bobbin with a finger to prevent it from unwinding after wefting.

Made from wood is sustainably raised in forests in northern Michigan and Canada.

They are sanded smooth and then given a hand-rubbed Danish oil finish.
The oil used to finish the shuttles is applied by hand and is free of drying agents that are harmful to the ozone layer.
Comes with a bobbin. You can purchase additional bobbins here.
PRODUCT DETAILS
2.8 cm x 4.3 cm x 29 cm (1 1/8" x 1¾" x 11½")
142 gr (5 oz)
4″ spool
Schacht is a Colorado-based company whose mission is to spend every day making useful and beautiful tools that enhance their customers' weaving experience. Through innovative problem solving, craftsmanship and a commitment to continuous improvement, Schacht makes some of the most modern and easy-to-use looms and accessories on the market.
FREE SHIPPING ON PURCHASES OF Can$200 OR MORE
This offer is valid in Canada only and excludes taxes and gift cards.
*A surchage may apply on the shipment of large items as well as for shipment to remote areas. These fees are independent of the free shipping offer.
Orders are delivered in 2 to 5 business days in Canada. (Please note that the delivery of some items may take longer).
FREE RETURNS
This offer is valid in Canada only and excludes taxes and gift cards.
* Shipping fees are non-refundable, as are surcharges for large items and remote locations.

CONTACT US
If you have any questions, please contact us at info@irenetextile.com
This section doesn't currently include any content. Add content to this section using the sidebar.