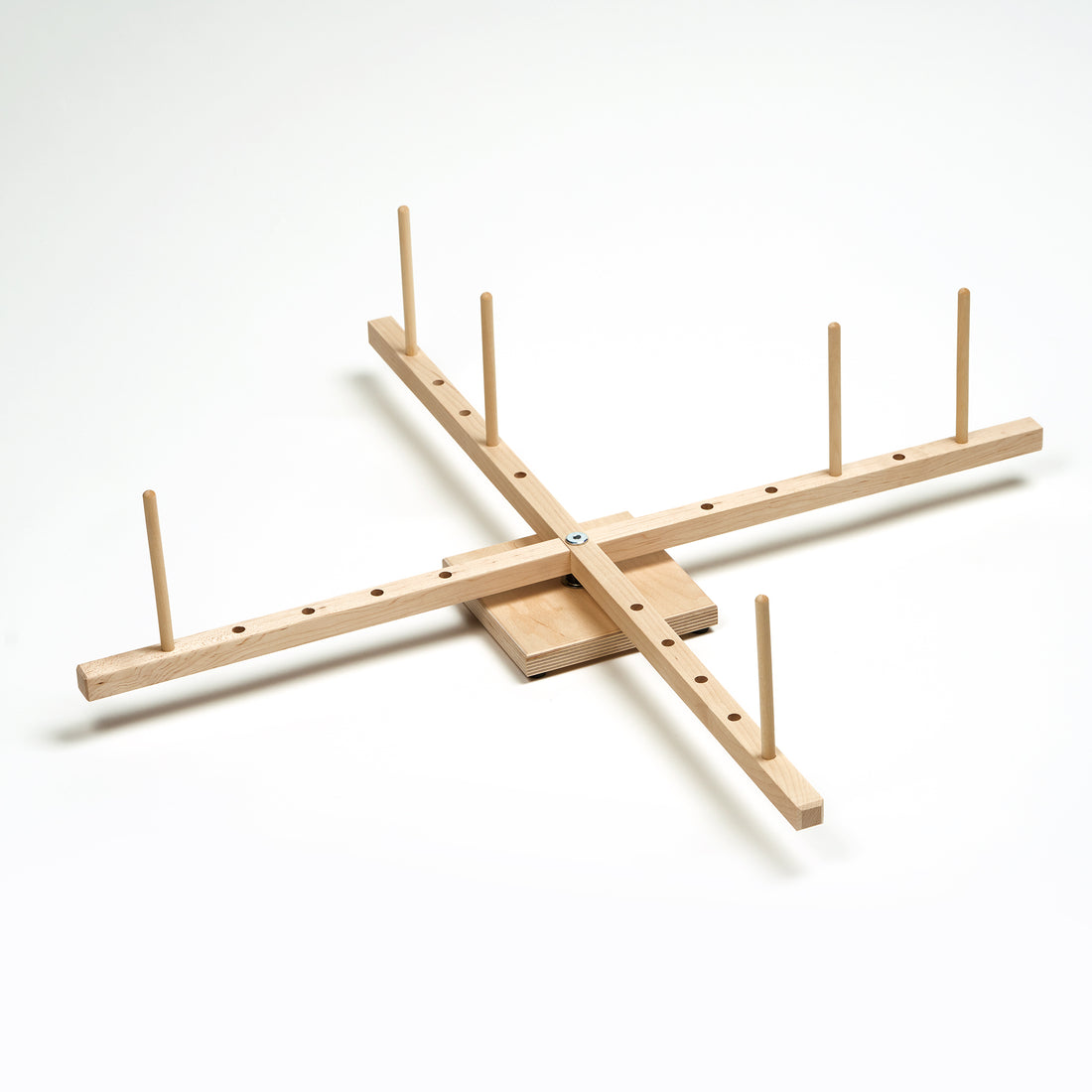 The Fiber Artist Supply Co. popular tabletop swift arm design boasts the stability and durability of a sealed metal ball bearing system. Other tabletop yarn swifts rely on a wood-on-wood drive system that can lead to loose fit and excessive "play" in the arms as they spin.
Made from maple and cabinet grade maple plywood this swift will last for many years, but also won't set you back as much as umbrella-style swifts. The tabletop design also gives users the flexibility to wind or unwind from anywhere they can place the swift --we often wind onto our ball winder from the floor. High-quality rubber feet are screwed into the base and keep the swift in place.

This swift has the added flexibility of functioning as a capable skeinwinder for home use. When four of the 3/8" birch pegs are placed at identical spots along the arms, users can create skeins of 24" (61 cm), 36"(91 cm), 48"(122 cm), 60(152 cm) circumference.
FREE SHIPPING ON PURCHASES OF Can$200 OR MORE
This offer is valid in Canada only and excludes taxes and gift cards.
*A surchage may apply on the shipment of large items as well as for shipment to remote areas. These fees are independent of the free shipping offer.
Orders are delivered in 2 to 5 business days in Canada. (Please note that the delivery of some items may take longer).
FREE RETURNS
This offer is valid in Canada only and excludes taxes and gift cards.
* Shipping fees are non-refundable, as are surcharges for large items and remote locations.

CONTACT US
If you have any questions, please contact us at info@irenetextile.com
This section doesn't currently include any content. Add content to this section using the sidebar.