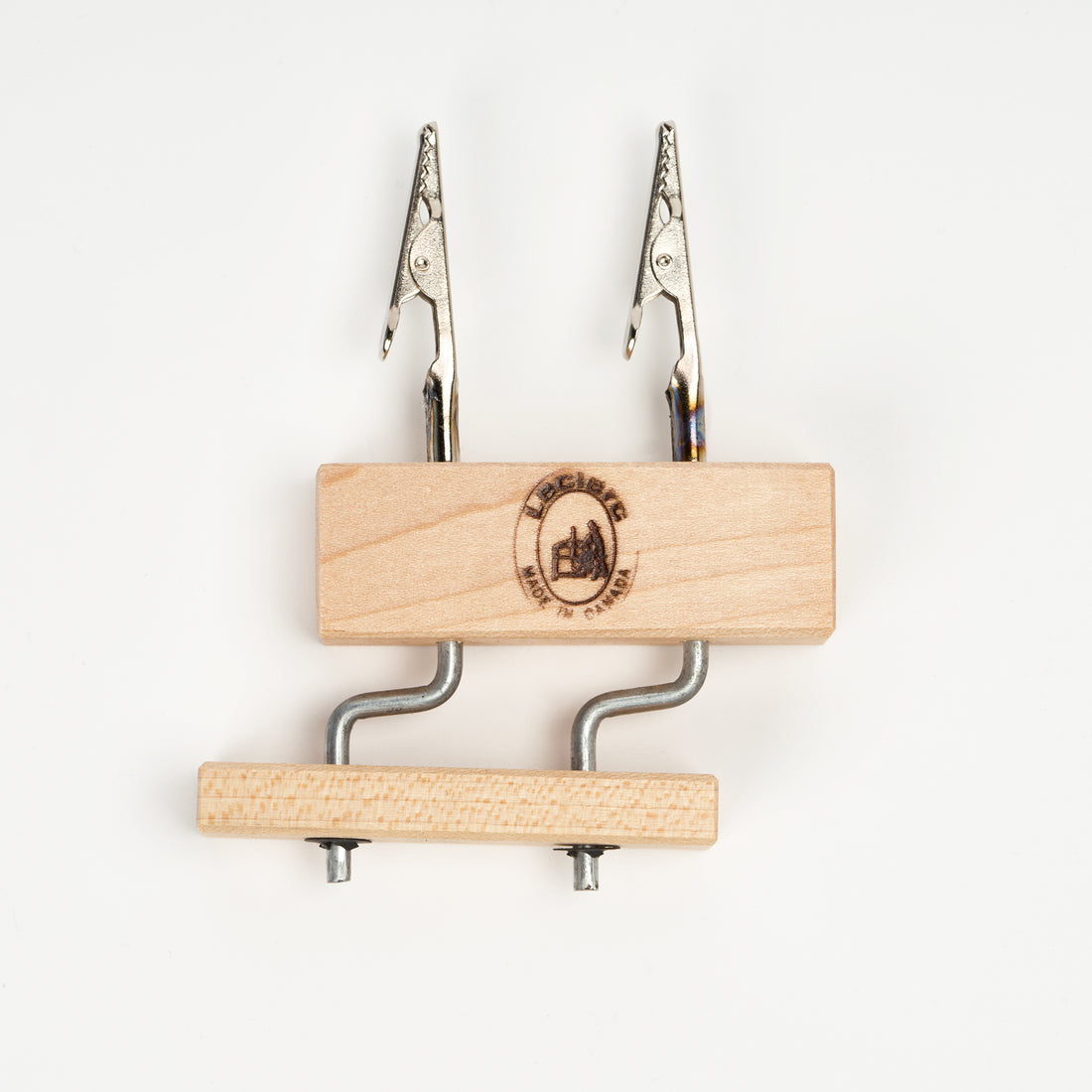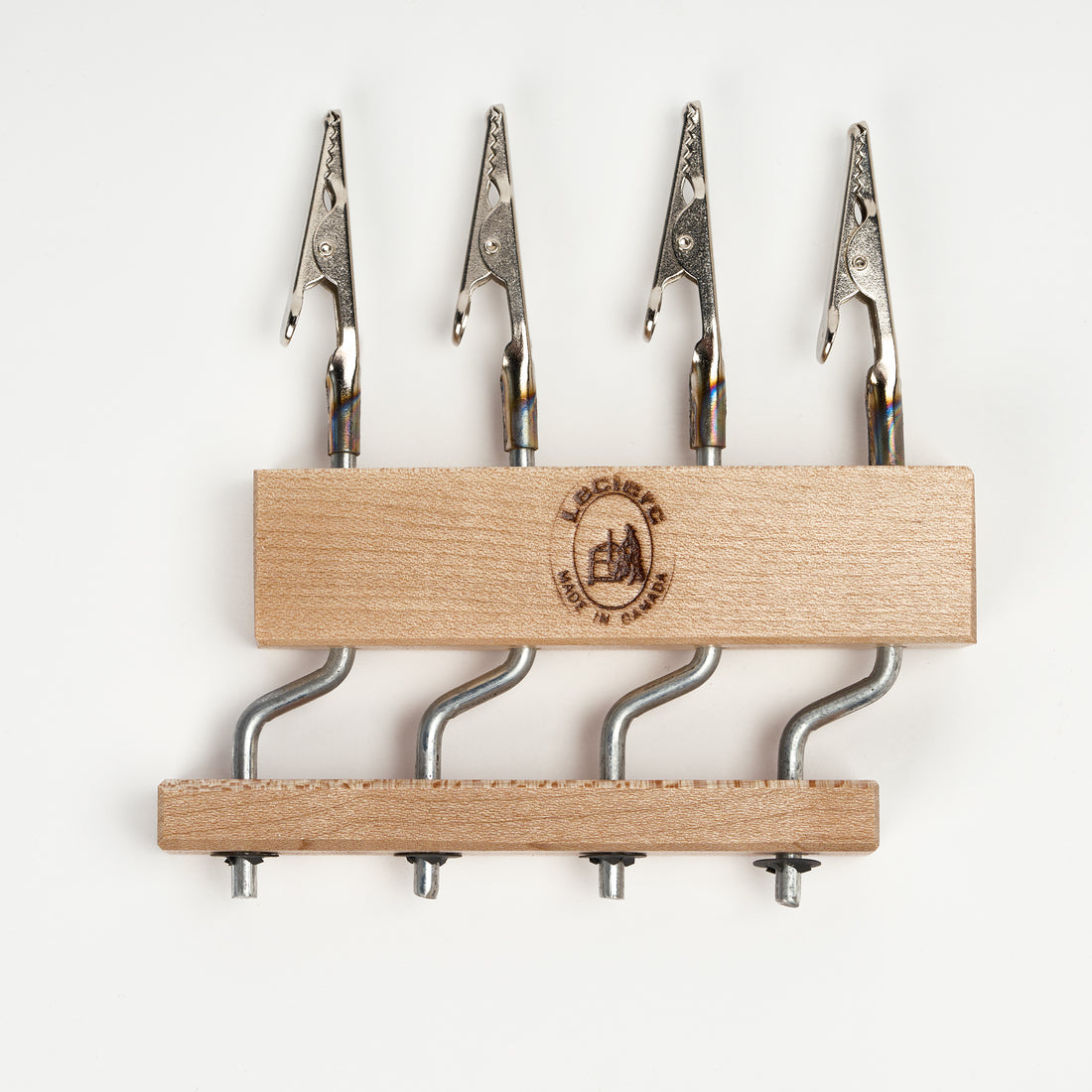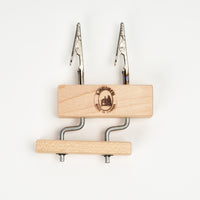 The fringe twister from Leclerc allows you to quickly twist fringes on weaving projects, scarves, blankets and rugs. Can also be used to make rope or twine from a wide variety of natural, synthetic and metallic yarns and fibers.
Designed by Ross and Melody Land, the Leclerc fringe twister is designed for simple and easy use. Made of solid maple.

How to use
Decide how many strands each fringe should have, divide it into 2 or 4 groups.
Attach each group to a clamp.
Turn the crank clockwise until you have the right amount of twist and the strands start to bend.
Holding the ends of each group, remove the strands from the clamps
Let the quilts intertwine.
Tie off the ends with a simple knot.
Important: Be sure to always make the same number of turns to achieve a consistent result.
FREE SHIPPING ON PURCHASES OF Can$200 OR MORE
This offer is valid in Canada only and excludes taxes and gift cards.
*A surchage may apply on the shipment of large items as well as for shipment to remote areas. These fees are independent of the free shipping offer.
Orders are delivered in 2 to 5 business days in Canada. (Please note that the delivery of some items may take longer).
FREE RETURNS
This offer is valid in Canada only and excludes taxes and gift cards.
* Shipping fees are non-refundable, as are surcharges for large items and remote locations.

CONTACT US
If you have any questions, please contact us at info@irenetextile.com
This section doesn't currently include any content. Add content to this section using the sidebar.