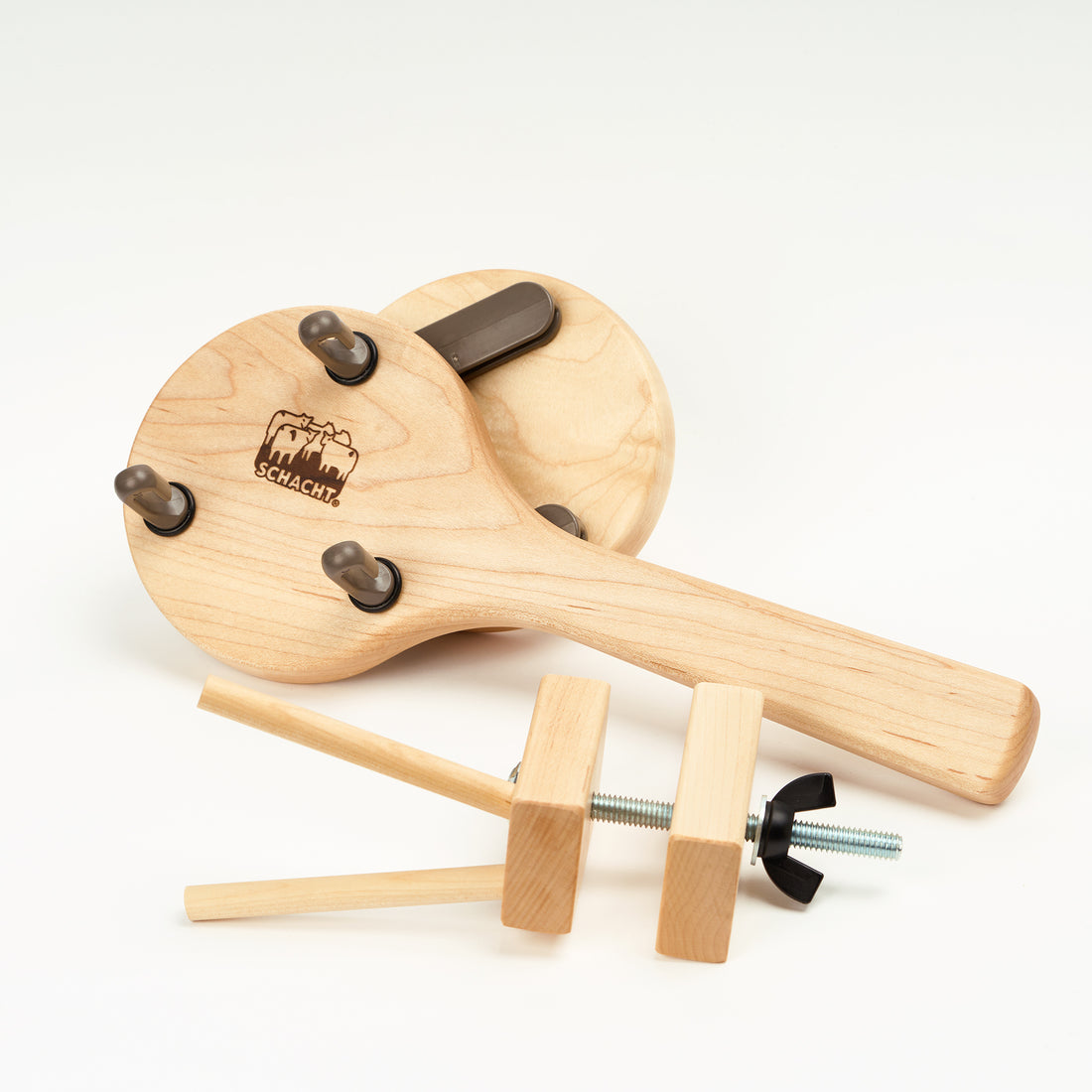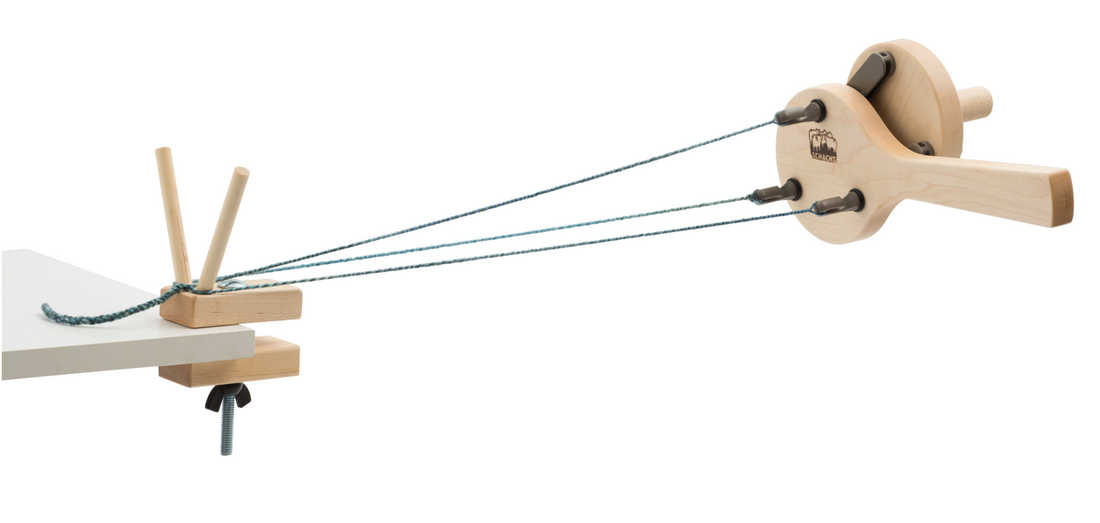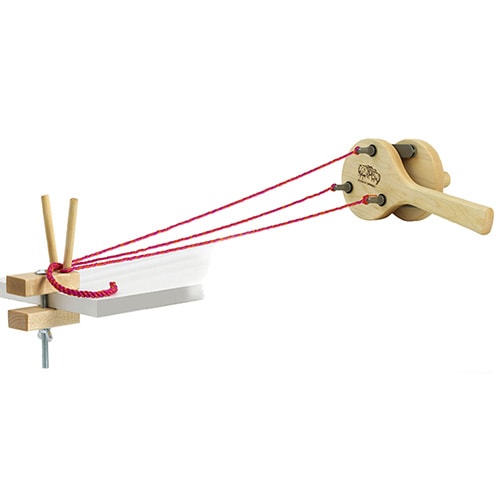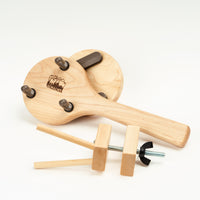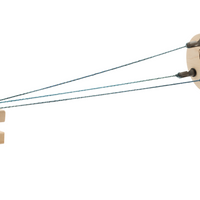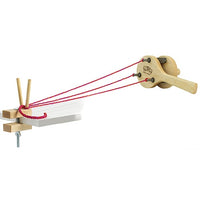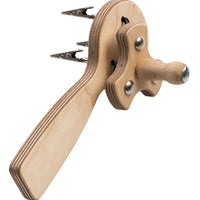 Solid Maple construction - Schacht
The Incredible Rope Machine is the fiber artist's handy tool for making customized edge trims—think accents for pillows, coats, and sweaters; purse handles, jewelry, belts, and more. This simple-to-use tool allows the craftsperson to fashion the just-right accent. Any size, color, or texture of yarn can be used. Blend colors, textures, and fibers to make everything from very fine ropes to very thick ones.
Our Incredible Rope Machine gets even more incredible with a rounded design that makes for smoother action and easier rope-making. The new hook design refines the aesthetic appeal of this perennial favorite.

Schacht is a Colorado-based company whose mission is to spend every day making useful and beautiful tools that enhance their customers' weaving experience. Through innovative problem solving, craftsmanship and a commitment to continuous improvement, Schacht makes some of the most modern and easy-to-use looms and accessories on the market.
FREE SHIPPING ON PURCHASES OF Can$200 OR MORE
This offer is valid in Canada only and excludes taxes and gift cards.
*A surchage may apply on the shipment of large items as well as for shipment to remote areas. These fees are independent of the free shipping offer.
Orders are delivered in 2 to 5 business days in Canada. (Please note that the delivery of some items may take longer).
FREE RETURNS
This offer is valid in Canada only and excludes taxes and gift cards.
* Shipping fees are non-refundable, as are surcharges for large items and remote locations.

CONTACT US
If you have any questions, please contact us at info@irenetextile.com
This section doesn't currently include any content. Add content to this section using the sidebar.