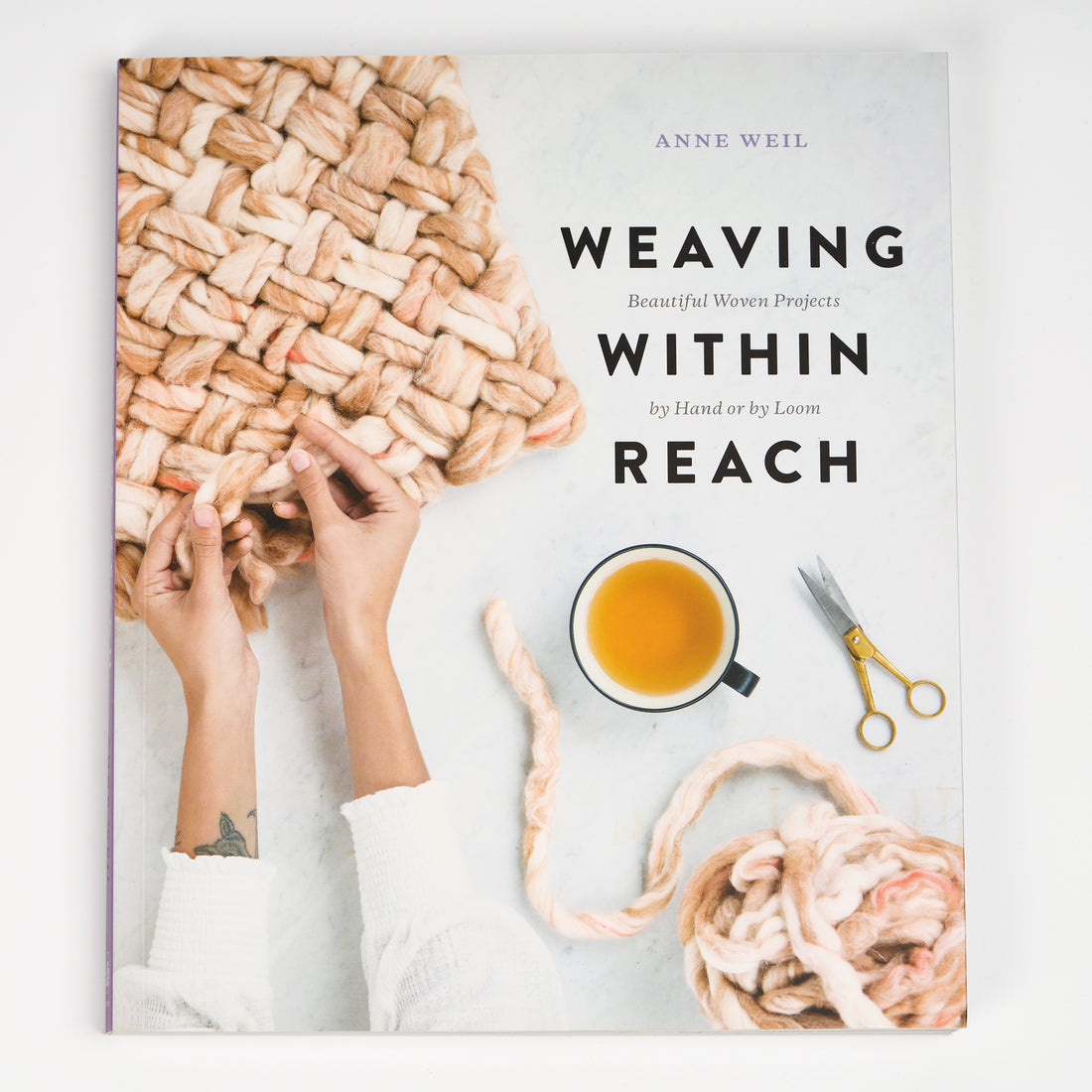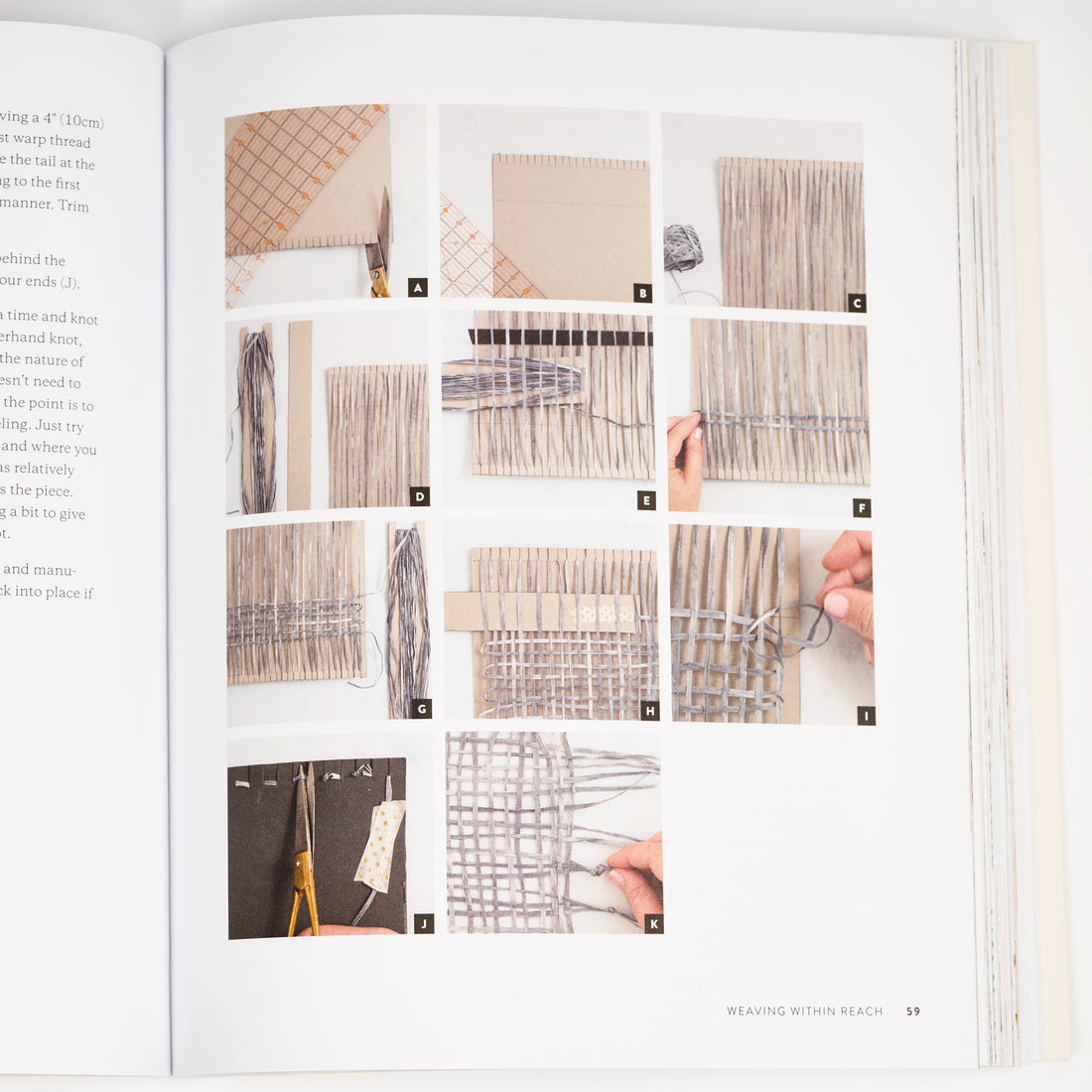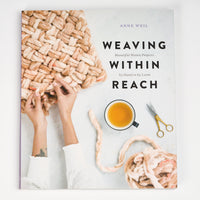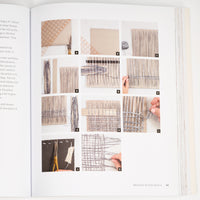 WEAVING WITHIN REACH - Beautiful Woven Projects by Hand or by Loom
by Anne Weil
Weaving is a satisfying hobby for making clothing or home accessories that look plucked from your favorite stores.
Here are twenty-five Pinterest-worthy projects for creating earrings, clutches, pillows, wall hangings and more, all organized by skill level. From complete beginner to intermediate, Weaving Within Reach allows you to craft at your comfort level, even if you don't yet know the difference between warp and weft.
Lacking a loom? Most of the materials can be woven on found objects – such as an embroidery hoop or cardboard box – or achieved with a simple over-under pattern using no loom at all. As you progress, there are plenty of exciting designs for a frame loom to keep you inspired. With a detailed introduction, stunning lifestyle and step-by-step photographs, and a helpful resource section, Weaving Within Reach unravels the possibilities of the beautiful things you can make with your hands.
FREE SHIPPING ON PURCHASES OF Can$200 OR MORE
This offer is valid in Canada only and excludes taxes and gift cards.
*A surchage may apply on the shipment of large items as well as for shipment to remote areas. These fees are independent of the free shipping offer.
Orders are delivered in 2 to 5 business days in Canada. (Please note that the delivery of some items may take longer).
FREE RETURNS
This offer is valid in Canada only and excludes taxes and gift cards.
* Shipping fees are non-refundable, as are surcharges for large items and remote locations.

CONTACT US
If you have any questions, please contact us at info@irenetextile.com
This section doesn't currently include any content. Add content to this section using the sidebar.