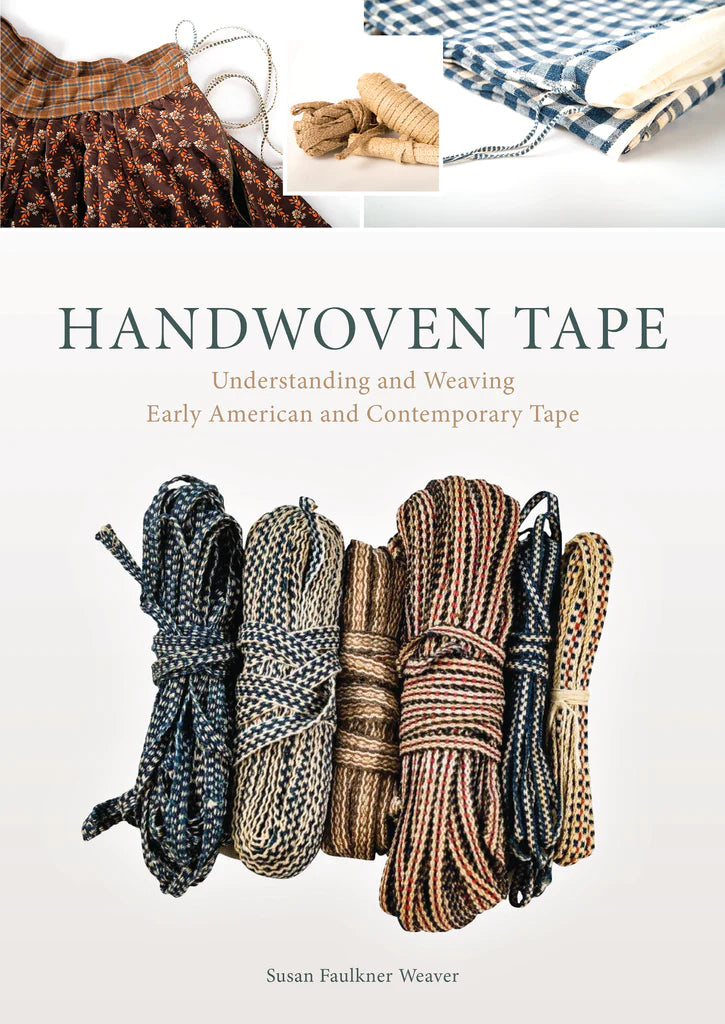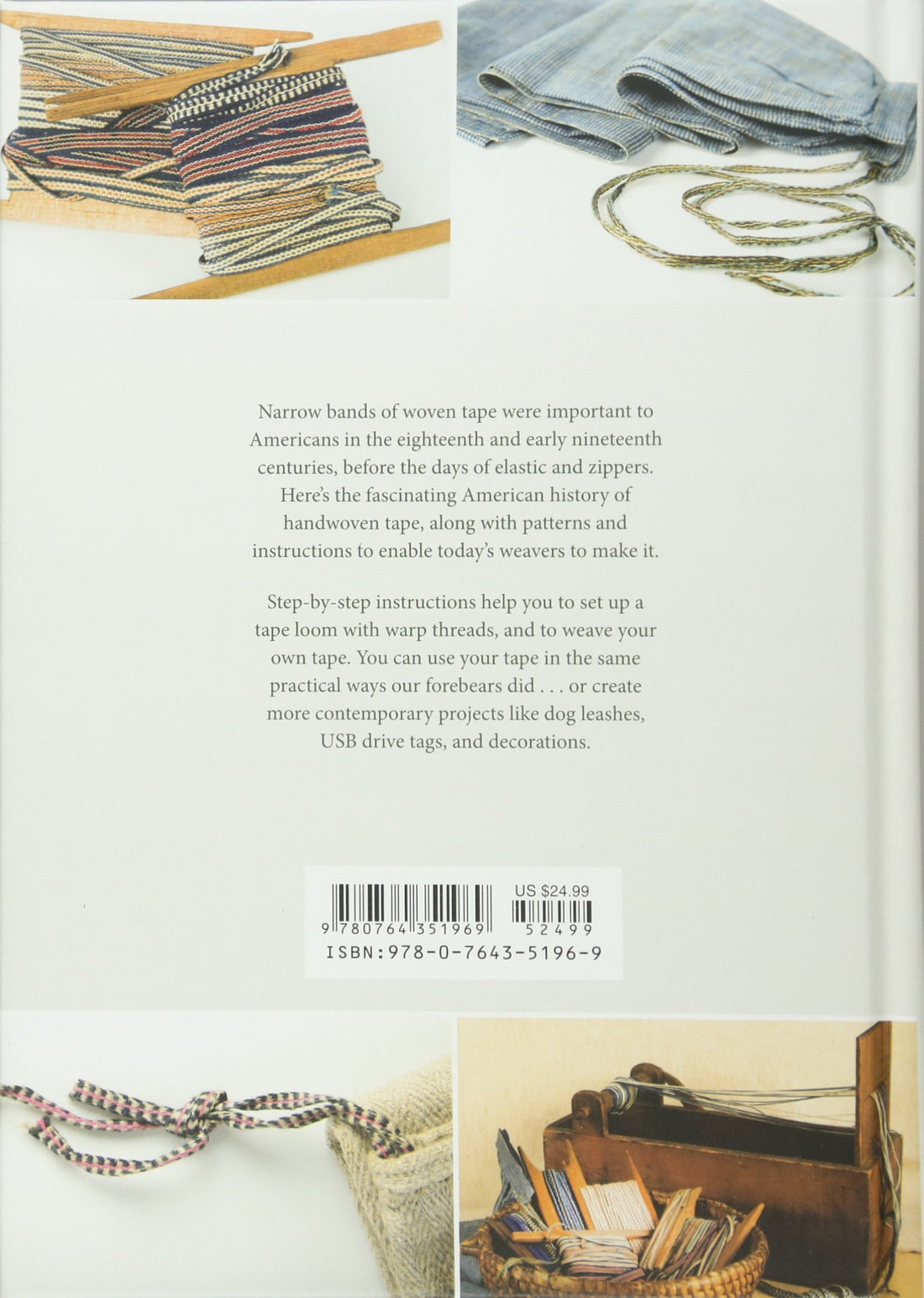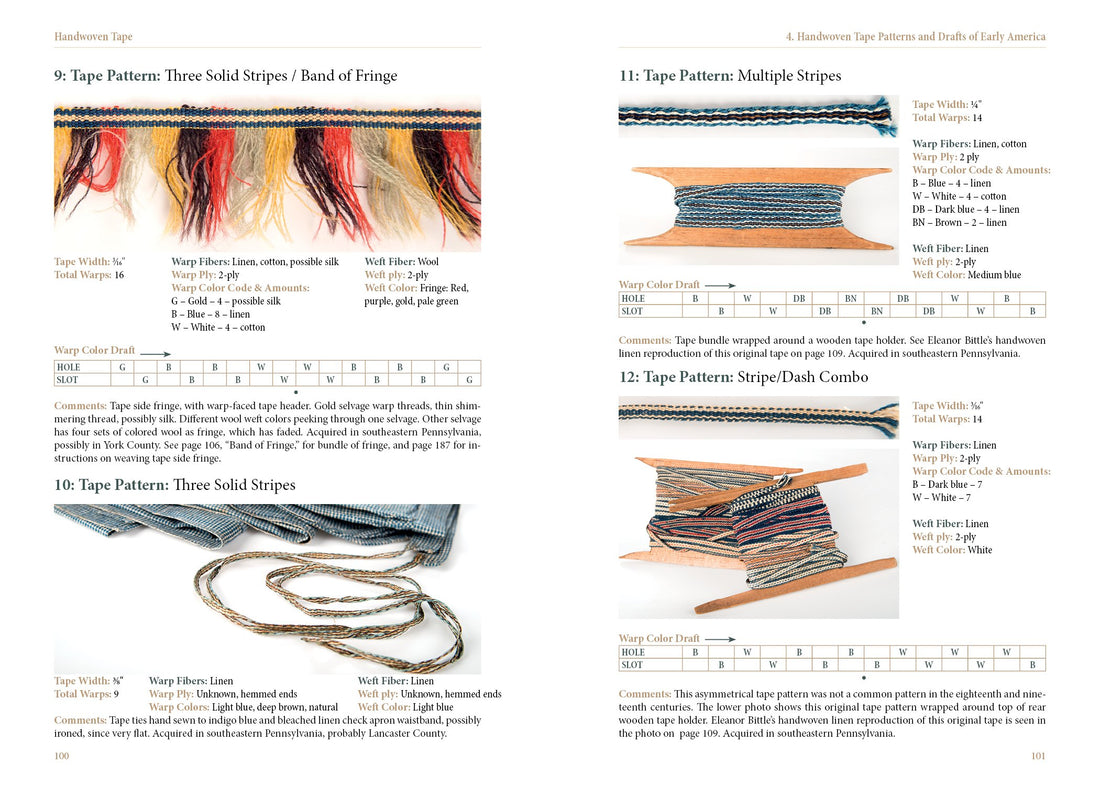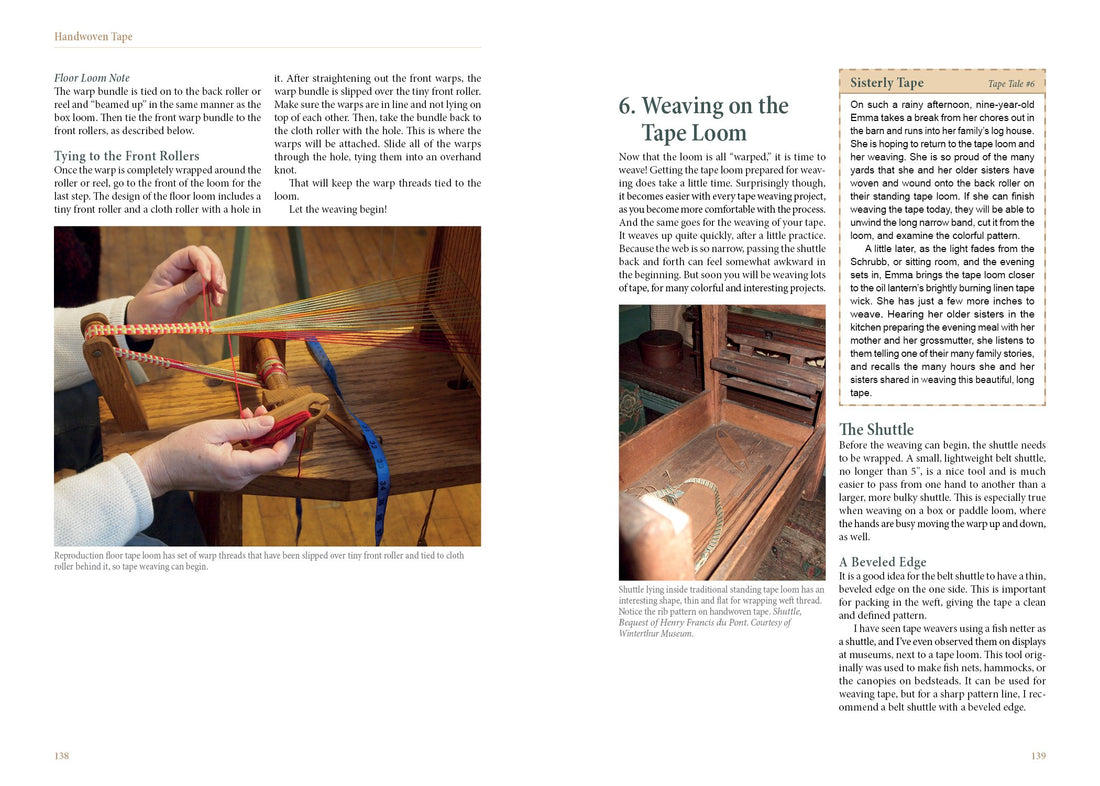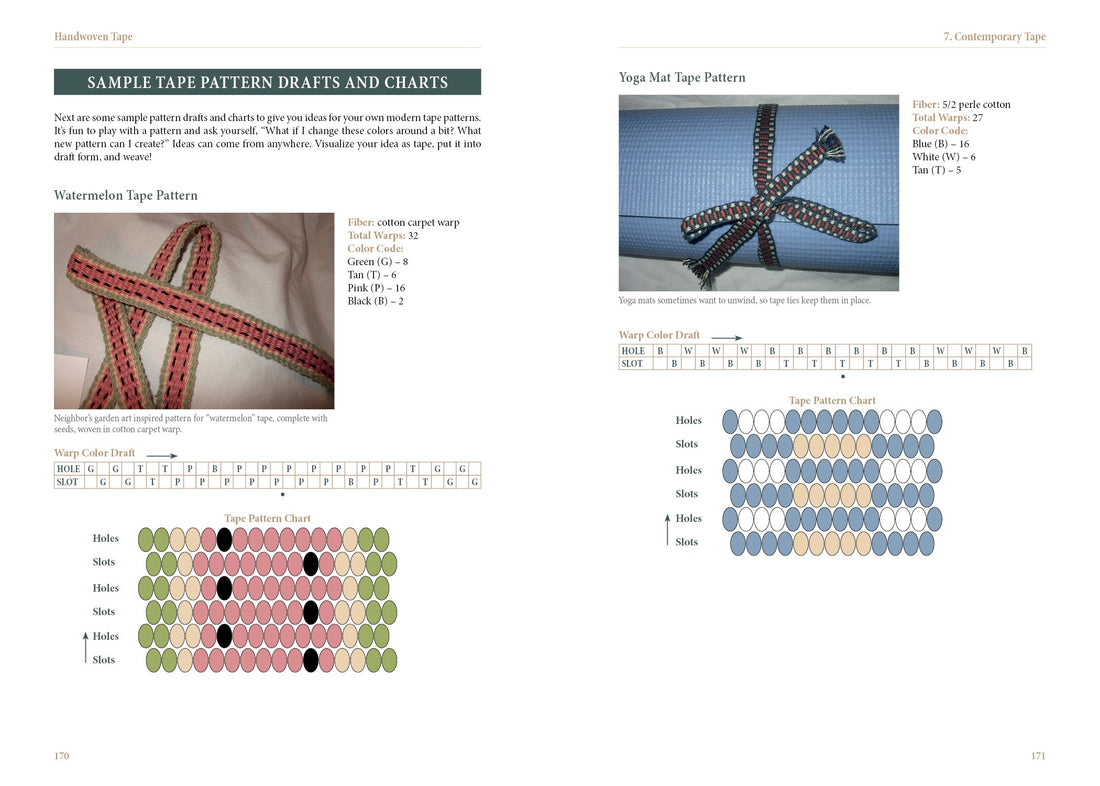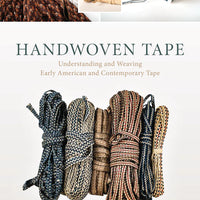 HANDWOVEN TAPE : UNDERSTANDING AND WEAVING EARLY AMERICAN AND CONTEMPORARY TAPE
Narrow bands of woven tape were important to Americans in the eighteenth and early nineteenth centuries, before the days of elastic and zippers.
This book documents the fascinating American history of handwoven tape and offers patterns and instructions to enable today's weavers to make it. Many Early American households had a tape loom for making the tape needed by the family, and this book offers a discussion of the people who wove tape, the patterns woven, and the types of looms used, along with over 280 color images.
The book also gives step-by-step instructions for setting up a tape loom with warp threads,and explains how to weave your own tape. You can weave tape for similar practical uses as our forebears, or to create one-of-a-kind gifts and decorations like key chains, holiday garlands, or lanyards.
ABOUT THE AUTHOR
Susan Faulkner Weaver has been weaving for thirty years. A member of the Pennsylvania Guild of Craftsmen, she conducts textile workshops with a focus on cultural textile history, and has explored a wide range of weaving techniques.
DETAILS
Published by Schiffer Publishing, Ltd.
208 pages
Dimensions: 25,4 cm x 17.78 cm (10" x 7")
Published, December 28 2016
FREE SHIPPING ON PURCHASES OF Can$200 OR MORE
This offer is valid in Canada only and excludes taxes and gift cards.
*A surchage may apply on the shipment of large items as well as for shipment to remote areas. These fees are independent of the free shipping offer.
Orders are delivered in 2 to 5 business days in Canada. (Please note that the delivery of some items may take longer).
FREE RETURNS
This offer is valid in Canada only and excludes taxes and gift cards.
* Shipping fees are non-refundable, as are surcharges for large items and remote locations.

CONTACT US
If you have any questions, please contact us at info@irenetextile.com