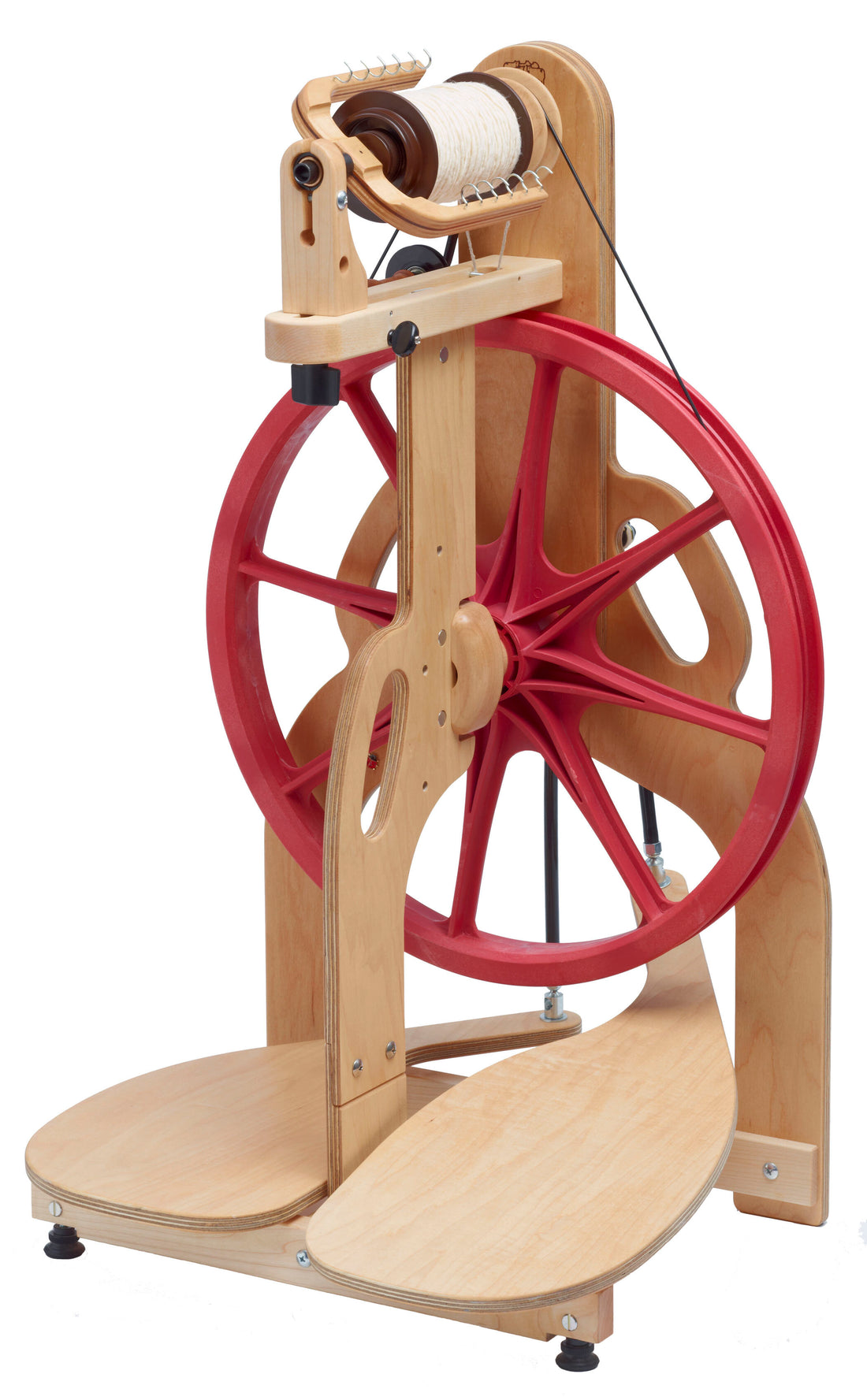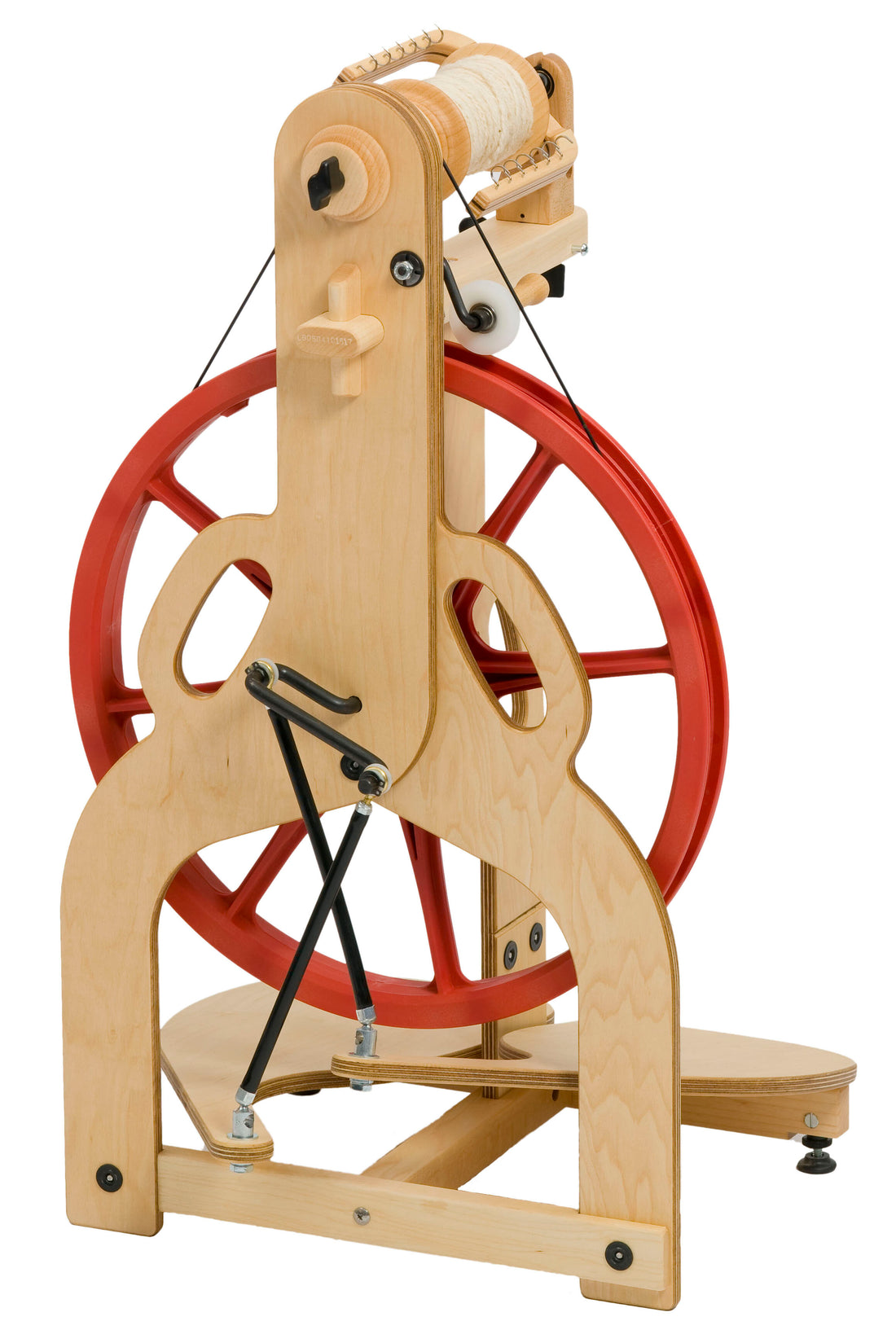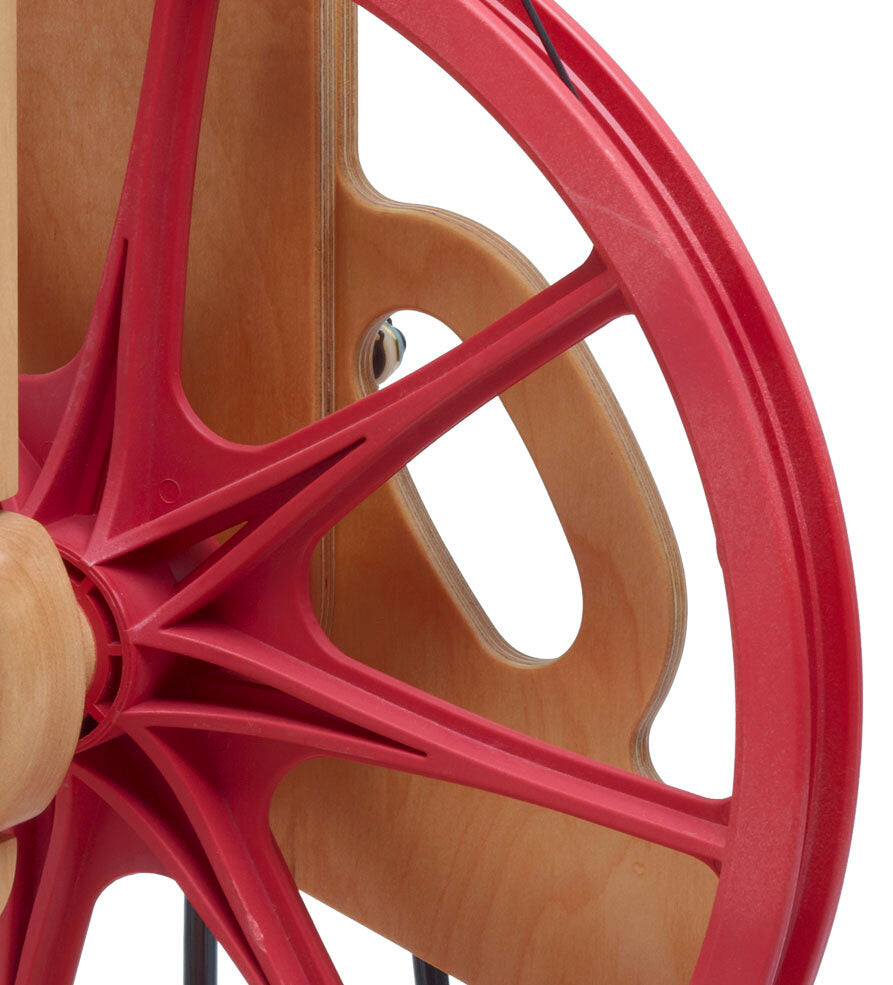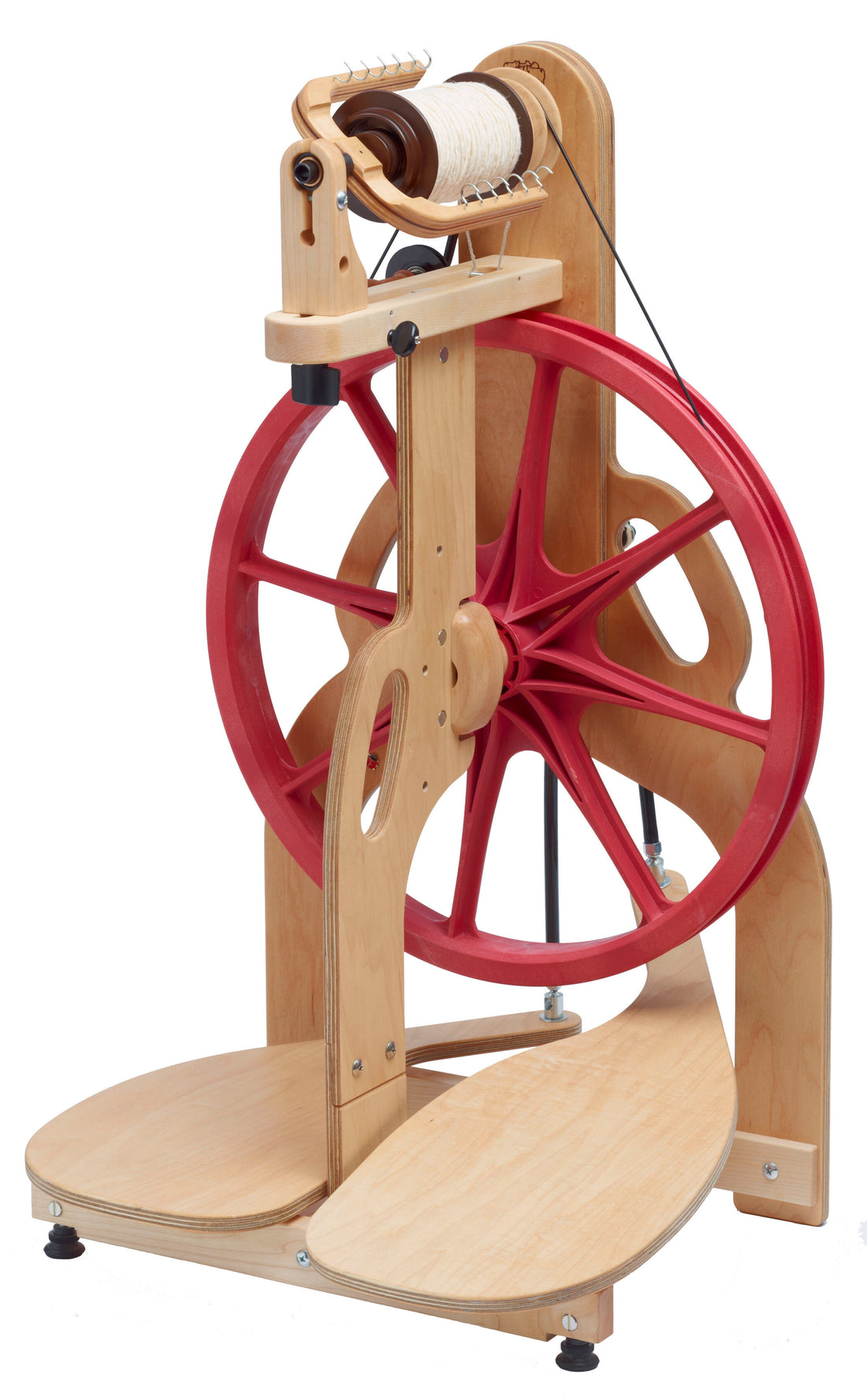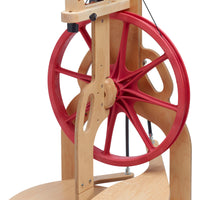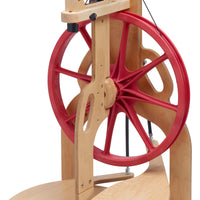 Ladybug - Schacht - PRÉ- COMMANDE
Disponible en PRÉ-COMMANDE
Livraison prévue dans un délai de 6 à 8 semaines.
Le rouet Ladybug convient pour les débutants autant que pour les fileurs confirmés. Il est facile à pédaler, facile à emporter et aussi mignon qu'une coccinelle! Le Ladybug est construit selon la méthode Schacht, et son design unique est à la fois fonctionnel et charmant. Les poignées de transport intégrées dans les pieds et le poids léger de la coccinelle permettent de la prendre et de la transporter facilement. Un lazy kate tendu, en option, est intégré dans le pied avant et permet de l'emporter facilement. La Ladybug peut être utilisée en mode tension Scotch et en mode double entraînement.
- rouet robuste
- système de pédalage sans charnières, silencieux et confortable.
- larges pédales
- possibilité de le mettre en double-entraînement
Chaque rouet Ladybug est unique - quelque part sur votre rouet se trouve votre propre amie coccinelle.
Livré avec :
- 1 crochet passe-fil
- 3 bobines voyage (plastique)
- 2 poulies : moyenne ratio 7 et 9:1, et rapide ratio 10,5 et 12,5:1. 2 autres poulies existent et permettent des ratios allant de 5:1 à 16:1.
- courroie polyréthane pour le simple-entraînement
- courroie supplémentaire à installer pour le double-entraînement
- notice en français
 Caractéristiques techniques :
- rouet en érable dur et noyer laminé
- finition huile danoise
- 2 modes d'entraînement : simple-entraînement tension écossaise (entraîné par l'épinglier), et double-entraînement
- double-pédale
- capacité des bobines : 70/110 gr.
- diamètre de la roue : 40 cm
- hauteur de l'orifice : 68,5 cm
- diamètre de l'orifice : 9,5 mm
- poids du rouet : 6,2 kg


Ratios des poulies :
Poulie lente : 5:1 et 6:1
Poulie moyenne : 7:1 et 9:1 - fournie
Poulie rapide : 10,5:1 et 12,5:1 - fournie
Poulie haute-vitesse : 14:1 et 16:1 - nécessite une bobine rapide pour le double-entraînement.
FREE SHIPPING ON PURCHASES OF Can$200 OR MORE
This offer is valid in Canada only and excludes taxes and gift cards.
*A surchage may apply on the shipment of large items as well as for shipment to remote areas. These fees are independent of the free shipping offer.
Orders are delivered in 2 to 5 business days in Canada. (Please note that the delivery of some items may take longer).
FREE RETURNS
This offer is valid in Canada only and excludes taxes and gift cards.
* Shipping fees are non-refundable, as are surcharges for large items and remote locations.

CONTACT US
If you have any questions, please contact us at info@irenetextile.com
This section doesn't currently include any content. Add content to this section using the sidebar.