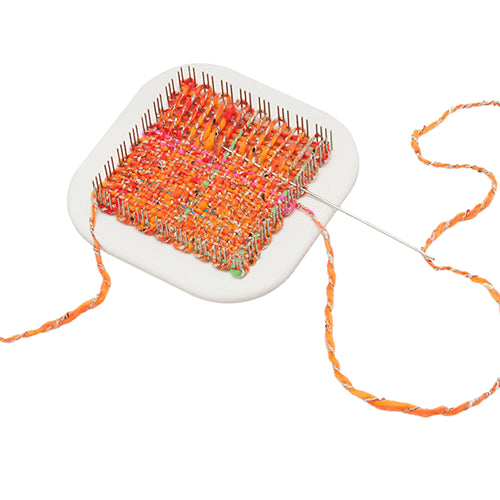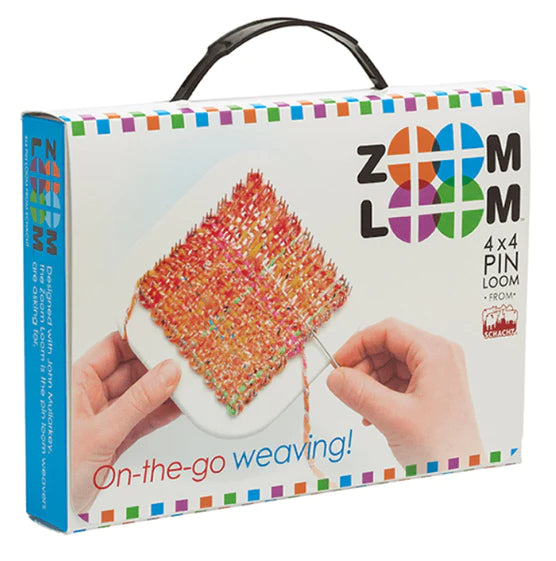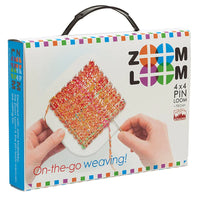 Schacht has taken a simple design and transformed itinto an efficient and comfortable little loom. If you've ever woven on a pinloom, you'll love our new and improved model. Small and compact at 4″ x 4″, the Zoom Loom is easy to take with you. Weave anywhere, any time.
The sloping interior edge guides your weaving needle. Graceful extended sides are easy to hold.
Molded-in instructions on the front and back are always there when you need them.
A handy slot holds the starting yarn without knotting.
Made in Boulder, Colorado!
The Zoom Loom comes in an attractive carrying case. A 6″weaving needle and a 3″ yarn needle are included, as well as a full-colorinstruction book with three projects. An instructional video is available online here.
FREE SHIPPING ON PURCHASES OF Can$200 OR MORE
This offer is valid in Canada only and excludes taxes and gift cards.
*A surchage may apply on the shipment of large items as well as for shipment to remote areas. These fees are independent of the free shipping offer.
Orders are delivered in 2 to 5 business days in Canada. (Please note that the delivery of some items may take longer).
FREE RETURNS
This offer is valid in Canada only and excludes taxes and gift cards.
* Shipping fees are non-refundable, as are surcharges for large items and remote locations.

CONTACT US
If you have any questions, please contact us at info@irenetextile.com
This section doesn't currently include any content. Add content to this section using the sidebar.